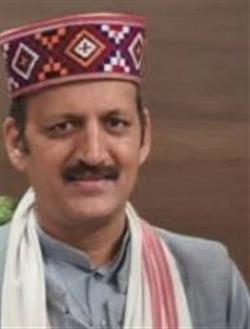 Beneficiary ranks of Building and Construction Welfare Board rise to 3.50 lakhs
CHANDIGAR: From a wretched few in 2000 to a whopping 3.50 lakh till the end of 2021, the ranks of beneficiaries of the Building and Other Construction Workers Welfare Board (HPBOCWW), Himachal Pradesh continue to swell day by day. Playing the role of pro-poor and worker welfare in non-unionized sectors has been a success story.
Talking to Himachal Bhavan Board Chairman Dr Rakesh Sharma here on Saturday revealed that up to 3.50 lakh workers from unorganized sectors were registered and Rs 186.37 crore were paid. spent under various social protection schemes. He also admitted that due to lack of knowledge about how the Council works, many workers could not benefit from government schemes. Now the council has taken an initiative at the panchyat level and sensitized the workers to register with the council so that the benefits can be extended to them.
He said the state government was committed to ensuring the welfare of these workers. He also said that during the pandemic situation, Rs 2000 per worker was transferred to their bank accounts and Rs 77.96 crore was deposited in the bank accounts of 1, 35, 560 registered workers who had worked during at least 90 days in a year.
He said that Rs. 51,000 in the form of FDR was given on the birth of a female child, maximum up to two girls, which could only be cashed out after reaching the age of 18 . Apart from this, financial assistance of Rs. 20,000 per annum would be provided for the care of particularly disabled children of registered construction workers. Registered beneficiary widows would receive Rs. 1500 per month. An amount of Rs. 15,000 to 20,000 per annum would be granted for the accommodation of children of registered workers. Similarly, under Mukhya Mantri Awas Yojna, Rs. 150,000 would be provided as financial aid under the current Pradhan Mantri Awas Yojna or Mukhya Mantri Awas Yojna.
The state government places more emphasis on the education of children. The allowances would be paid to the children of registered construction workers to enable them to continue their education. For this purpose, Rs. 8,400 per year to children in 1st to 8th class and Rs. 12,000 per year to children in 9th to 12th class of registered construction workers are paid as allowance, regardless whatever their sex. Likewise, the allowance of Rs. 36,000 to those who graduate, Rs. 60,000 to postgraduate students, Rs. 48,000 to ITI students, Rs. 60,000 to polytechnic graduate students and Rs. 1, 20,000 to Law, MBA, MBBS and PhD students would be paid as allowance for children of registered construction workers.
Dr. Sharma also called on people to help register these workers from their regions and ensure their registration so that no one is left out of benefits from government programs. Equipment and re-jigging helped the board get to the last man in line and it started paying dividends. With the active support of the state government and the dedicated board team, the level of awareness has reached every nook and corner of the state. He said that various welfare schemes under the council were made public so that as many people as possible were informed and benefited from them.