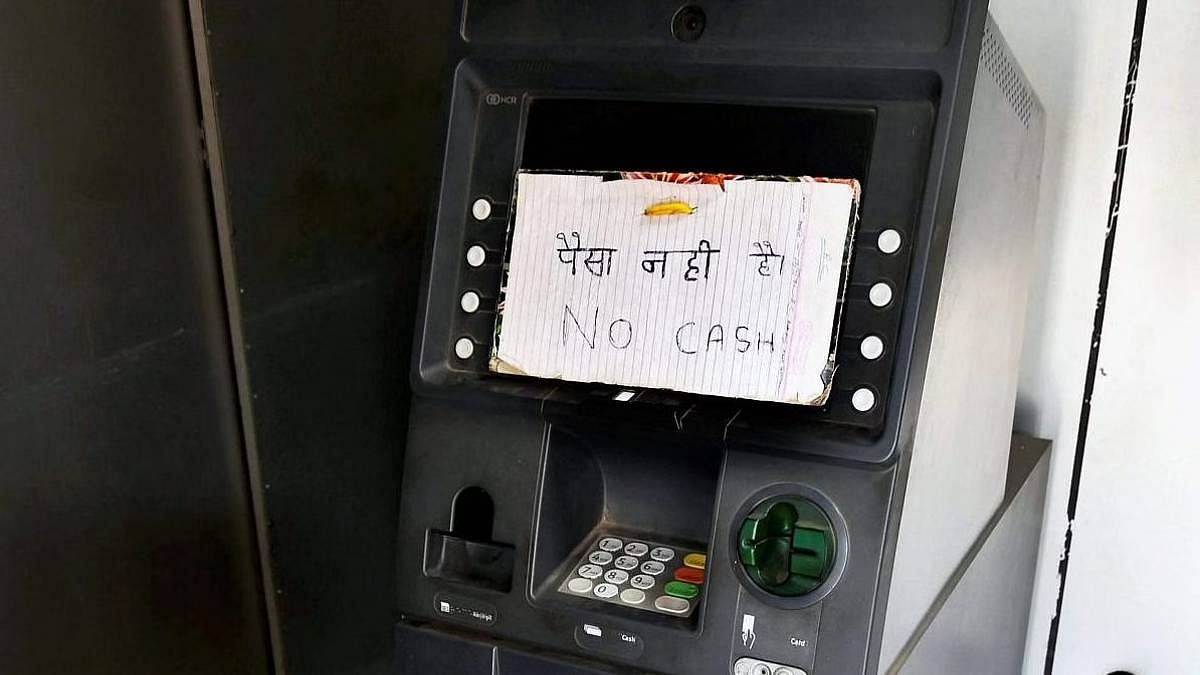 Despite direct benefit transfers, recipients of social schemes are still floundering, claims study finds
New Delhi: Despite the Indian government's efforts to digitize financial transactions with beneficiaries of various government welfare schemes and the direct transfer of money to accounts, a study by a Chennai-based policy research institution suggests that these beneficiaries continue to have problems receiving aid.
There are about 313 social protection programs provided by 53 ministries of the union government, such as Ujjawala (a subsidized LPG cylinder program for poor households), the PM Kisan Scheme for Farmers and the Mahatma Gandhi National Rural Employment Guarantee Act (MGNREGA), which are now channeled through Direct Benefit Transfers (DBTs), ensuring that the amount due to beneficiaries is paid directly to their accounts.
A study by Dvara Research, titled Delivery of Government to Citizen Cash Transfers in India, released in Delhi on Friday, mentions the four steps a beneficiary must go through to apply for benefits under any scheme and explains the barriers to each.
These stages are the pre-entry stage, entry stage, benefit processing stage, and endpoints, the Dvara Research report states.
Although technology has been used to make the system more efficient and transparent, the study noted that there are some fundamental issues – not always technological in nature – that have caused a delay for beneficiaries.
According to one of the panelists in the discussion following the publication of the report, Rakshita Swamy – who leads the Social Accountability Forum for Action and Research (SAFAR) and is a visiting professor at the National Law School University of India – these hurdles are a result of years of ignoring the fundamental issues surrounding payments to 'rights holders' even before the advent of technology.
"If you look at the popular rhetoric and most of the funding to reform service delivery, most of it has gone to investments in technology and streamlining payment processes. The fundamental problems plaguing social justice programs existed long before the digitization process began and remain unresolved. These include a continued focus on targeting, while evidence has clearly indicated the strengths of universal access, inadequate budget allocations and weak accountability of officials to citizens," she said. declared.
Swamy added, "Technology is not the solution to all the problems facing rights holders and so we need to recognize that and provide them with platforms through which they pursue their own remedy individually and collectively. They have voiced their issues, it is time we listened to them," she said.
ThePrint contacted DBT Bharat Co-Secretary Saurabh K Tiwari via email but received no response before this report was published. The copy will be updated when his response is received.
A look at the different stages of the process of applying for benefits under public social assistance schemes and the problems encountered in each of them, as described in the Dvara report.
---
Read also: Many accounts of non-unionized workers not linked to Aadhar, according to e-SHRAM, may not receive subsidies
---
Pre-entry stage
According to the report, eligibility must be established before claiming a benefit under a scheme. The report claims, however, that the government definition of who qualifies as a beneficiary is very narrow and uses the parameters of the socio-economic caste census as the basis for deciding eligibility. The last census was carried out in 2011.
Entry stage
After establishing their eligibility, beneficiaries must enroll in a particular scheme to receive assistance under it. For this, they have to provide all the necessary documents (such as income certificate, caste certificate, Aadhaar seeding with banking and banking details) and documents to prove eligibility.
Using interactive voice response data collected in association with Gram Vaani – which operates social media based platforms in rural areas of Uttar Pradesh, Madhya Pradesh, Bihar, Jharkhand and Tamil Nadu, to people call and talk about their community, grievances – Dvara Research analyzed 1,017 complaints related to government welfare schemes (MGNREGA, Public Distribution System, Employees Provident Fund) made by people and found that access to enrollment in these schemes was their biggest barrier.
According to Dvara's analysis, cited in the report, problems with applications and documents accounted for nearly 72% of grievances.
Nearly 32% of respondents reported issues with access — either enrollment centers were not available near their home or the manager was unavailable. About 22% said their applications took a long time to be reviewed or accepted and about 17% of respondents had difficulty obtaining the necessary documents to receive the benefits.
Around 13% of the respondents said they had to visit the center several times, resulting in additional expenses and wasted time, while 9% said they faced problems related to bank account and Aadhaar (sow Aadhaar with bank account, map account on National Payments Corp India) and 3% had reported errors in application forms.
processing step
Once the request is accepted, it goes through processing. The government processes the money, transfers it through bureaucratic channels and finally it lands in the beneficiary's account. However, before reaching the account, there are backend issues, according to the report, due to which the money does not reach the recipient's account.

Using a Dvara-Haqdarshak study (an organization working on improving technology for better delivery of government welfare schemes), in which the think tank interviewed 1,500 people who had problems with DBT, the report claimed that disruption of the payment schedule was a big hurdle faced by recipients.
According to the report, around 51% of respondents mentioned disruptions in the payment schedule, meaning that their transfers were interrupted without notice or reason, or that some payments were missed or there were delays in payment. the rules. Dvara reported a lack of clear communication to recipients for such payment disruptions.
Payment stage
Even when the money reaches the account, it is not always possible for recipients to withdraw the money, according to the report.

Dvara, together with the Center for Monitoring the Indian Economy (CMIE), surveyed approximately 80,000 households in the country between January and July 2020. The survey documented the issues faced by respondents during the withdrawal of the money received under government social assistance schemes.
Once the money has been received in their accounts, the beneficiaries can either go to the bank, or to the nearest ATM, or even to the BC (Business Correspondents), to make a withdrawal from their account. However, all of these remained mostly inaccessible to respondents, according to the report.
According to the report, 46.3% of respondents said the bank was too far from their home, 49.2% complained about the distance to an ATM and 52.6% found a BC quite far. .
Besides accessibility, nearly 40% of respondents said that network errors or outages caused them problems accessing money in their account. That would mean they would have to come back when the networks are working.
(Editing by Poulomi Banerjee)
---
Read also: There is a new addition to the BJP Identity Policy in UP. It's called beneficiaries
---