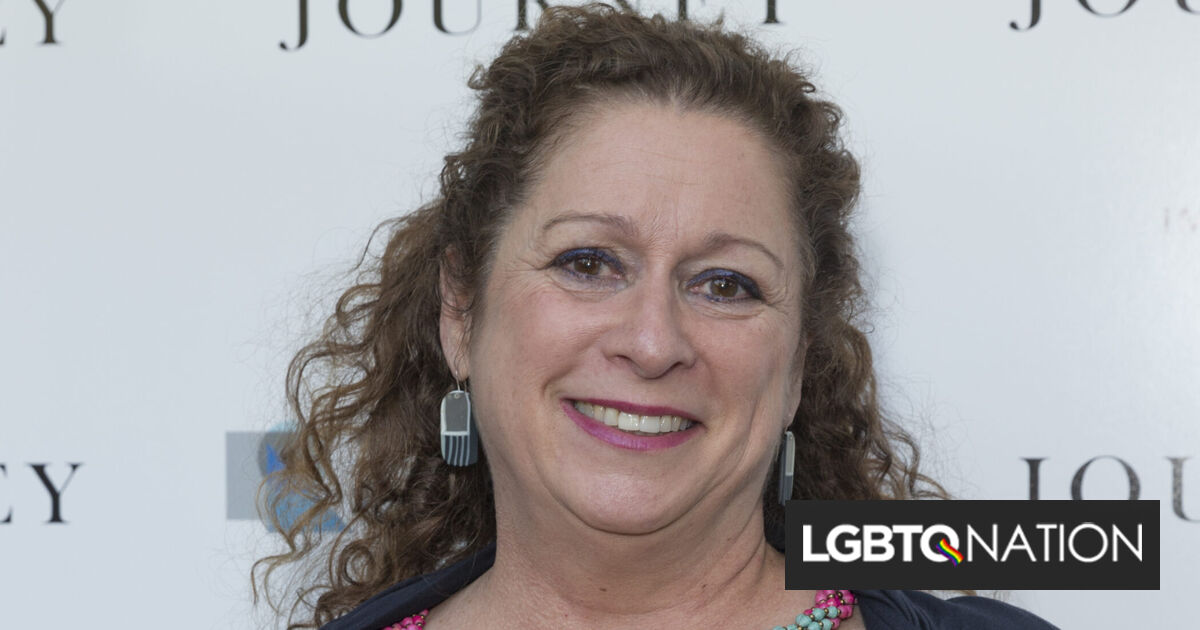 Disney heir slams company's silence on Florida's anti-LGBT bill / LGBTQ Nation
Abigail Disney attends the premiere of The Journey at the IFC Center.Photo: Shutterstock
It's no secret that powerful corporations can influence state policy, whether through direct financial support or by refusing to do business. So when a media giant like Disney remains silent on anti-LGBTQ legislation in the Magic Kingdom home, fans start asking questions.
On the same day Florida's House of Representatives passed the so-called 'Don't Say Gay' bill, former Disney Chairman and CEO Bob Iger retweeted President Joe Boden's criticism regarding the "hate bill".
Related Link: Florida's 'Don't Say Gay' Bill Just Takes Another Step To Become Law
Legislation prohibits school districts from encouraging classroom discussions "about sexual orientation or gender identity in the elementary grades or in a manner that is not appropriate for the age or development of students" .
Current Disney CEO Bob Chapek has so far remained publicly silent on anti-LGBTQ legislation. According to The Hollywood Reporterwhile Chapek is quite discreet about his personal politicshe expressed a wish that Disney remain apolitical and avoid being seen as too liberal.
"Whatever Bob's personal politics, he is not an activist and brings no partisan agenda to work. He sees himself first and foremost as the custodian of a unifying brand that for nearly a century has brought people together," said Director of General Affairs Geoff Morrell, a former George W. Bush appointee to the Department of Defense. The Hollywood Reporter. "He believes the best way to help create a more inclusive world is through the inspiring content we produce, the welcoming culture we create, and the diverse community organizations we support."
Still, Disney directly backed the lawmakers behind the bill; a fact that has not escaped the notice of Emmy-winning filmmaker Abigail Disney.
When asked on Twitter why Disney donated to these politicians, she didn't temper her disdain.
"I couldn't be happier with their political activities, both fundraising and lobbying," Walt Disney's great-niece wrote.
I couldn't be happier with their political activities, both in terms of fundraising and lobbying. I would strongly support a law requiring all companies to disclose ALL of their fundraising and lobbying moves. https://t.co/TGLOO0woRw

— Abigail Disney (@abigaildisney) March 2, 2022
Disney appears to be dealing with the impacts of discriminatory developments internally. Inside sources said The Hollywood Reporter Disney's Chief Diversity Officer, Latondra Newton, messaged staff about the "deeply troubling and heartbreaking" legislation, adding that Chapek plans to meet with the company's LGBTQ+ leaders "to discuss how best to for Disney to support these important and valued employees and members." The company also plans to host a series of internal "Reimagine Tomorrow" conversations on diversity, equity and inclusion topics, including LGBTQ+ workforce concerns.
During a meeting with shareholders in 2020, Chapek defended Disney's decision to increase representation of LGBTQ+ characters against an attack by conservative British advocacy group CitizenGo. But rather than rooting his response in principles of fairness and justice, he cited a capitalist interest in giving customers what they want.
"At Disney, we strongly believe that we should reflect in our creative content the diversity that we find in our fanbase and our audience," he said. "I think that will continue with increased engagement as we move forward. We want to represent our audiences. We believe we want to tell stories that our audiences want to hear and that reflect their lives."