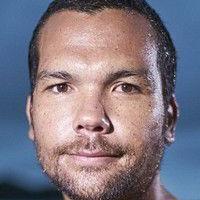 Heir to DHL co-founder's fortune sentenced to 8 years for drug trafficking | Guam News
Junior Larry Hillbroom was sentenced to eight years in prison at the US Bureau of Prisons for his role in a conspiracy to smuggle methamphetamine between Idaho, Guam and Palau.
The sentencing hearing took place in the Idaho District Court on February 10.
Hillbroom, 37, pleaded guilty last September to conspiring to distribute methamphetamine.
The Drug Enforcement Administration claimed that Hillbroom conspired with others to smuggle drugs through international airports in 2015 and 2016.
"Hillbroom and others used several different methods to smuggle the drugs, including shampoo containers and carrying the substance on their person. Once in Guam or Palau, Hillbroom would coordinate with locals to sell the meth. Law enforcement agents learned of the plot and were able to investigate and ultimately arrest Hillbroom and his accomplices," DEA officials said in a press release.
Hillbroom was fined $2,000 and will have to serve three years of supervised release after his release from prison.
He was originally charged with Morgan Kenney, 36; Zachary Craig Carlson, 31; and Sean Robert Wathen, 50; all of Hope, Idaho.
Kenney and Calson previously pleaded guilty and were sentenced to prison. Wathen has pleaded not guilty to the conspiracy and is currently due to stand trial in May 2022.
The prosecution of the case was part of an investigation by the Organized Crime Drug Enforcement Task Force, which identifies, disrupts and dismantles drug traffickers, money launderers, gangs and criminal organizations transnational corporations at the highest level that threaten the United States, the DEA said.
Hillbroom is one of four children and heirs of DHL co-founder Larry Hillblom. Hillbroom won a $90 million share of the $550 million estate left by his father, although he said his fortune had dwindled.