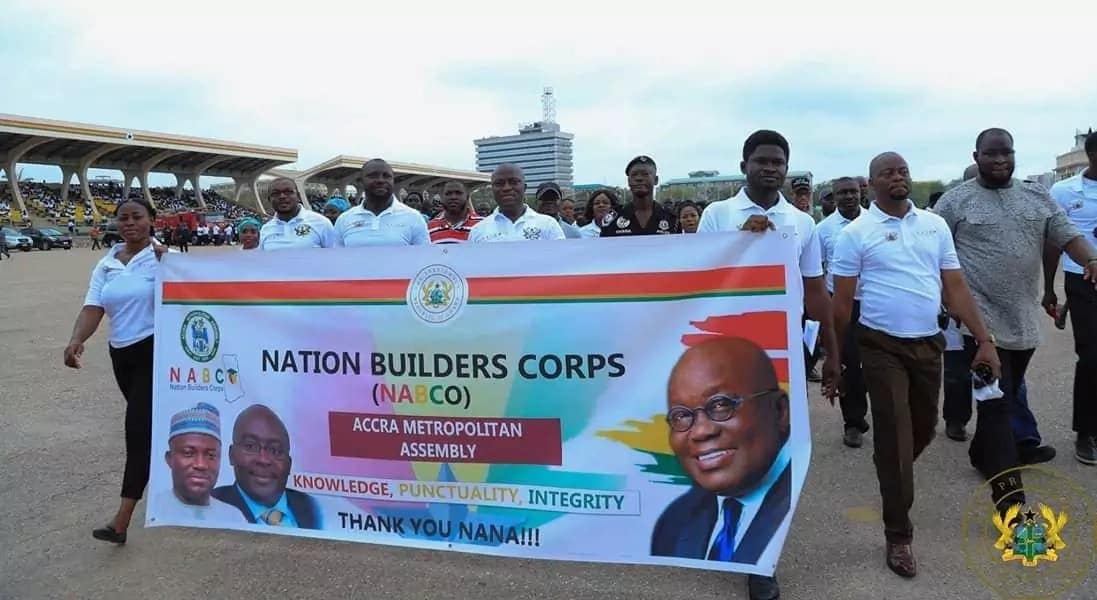 Postpone Your Demonstration to February 17 – Police Notify NABCo Beneficiaries Ahead of Planned Demonstration
The Greater Accra Regional Police Command has advised Nation Builders Corps (NABCo) beneficiaries to postpone their next protest.
In a statement issued on Monday, February 14, Deputy Regional Commissioner of Police, EA Sakyi revealed that the police are unable to provide security to the protesters, hence the need for them to postpone their activity. planned.
According to him, the inability of the Police to provide the necessary security is due to the "operational requirements of this Command". He therefore urged the staff to set his protest for February 17.
In an earlier notification to the police, NABCo beneficiaries expressed their desire to protest the government's failure to pay their benefits over the past six months.
According to some beneficiaries, the situation made their life very unbearable. Some aggrieved staff also reiterated that the delay in payments has forced them to rely on credits from some friends and family members, much to their displeasure.
They therefore want the government to respond quickly to their concerns in order to end their suffering.
But police have urged NABCo staff to choose another date, so police can provide the necessary security protection. Police said protesters are only allowed to submit their petition in Independence Square and leave the premises immediately after that.
"In view of the above, you are further advised to adhere to the following: You should converge on Obra Spot and start your scheduled demonstration at 9:30 a.m. to avoid rush hour traffic.
All criminal laws are still in effect during the protest. Avoid all behavior that breaks the law, such as openly smoking "weed", exposure to public decency, harassment of women, destruction of property.
Follow all COVID-19 protocols. Educate your members to obey the law during the protest," police warned.