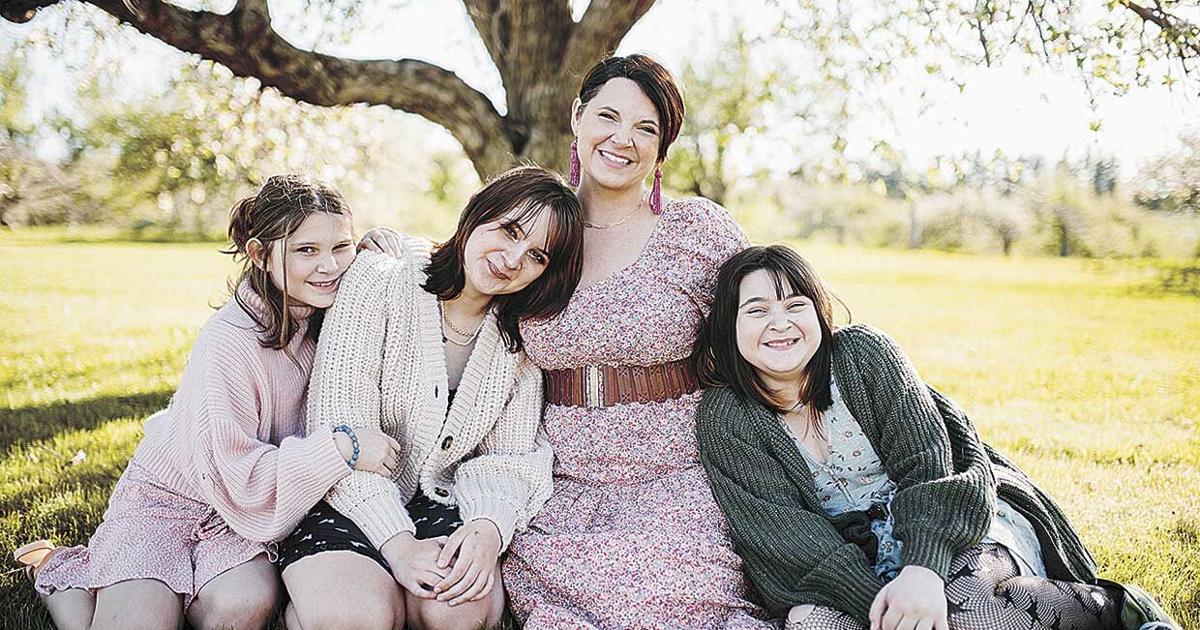 Tour de Bar helps beneficiaries in multiple ways | New
The money raised by hundreds of enthusiastic Tour de Bar participants is a boon to families affected by illness and loss.
For Erica Largent and her three daughters, donations from the 2019 event not only helped pay medical bills, but more importantly, helped to create cherished memories on past family trips with their husband and father. . Larry Largent died a year later at age 36.
"The tour helped in so many ways," said Erica, who now works as a school nurse at South Campus. "I worked minimally at St. John's Hospital as a nurse. We were at a crossroads with the amount of care Larry needed. I was at some point to make the decision to quit my job. Tour de Bar gave me the ability to do that without being terrified of how to survive.
The Largents received a donation of $21,000, the highest amount raised so far by the Tour, an annual bike ride around the lake that began in 2007.
"Everyone is looking forward to the first Saturday in August," Tour President Mike Shearen noted. Since its inception, the tour has raised more than $118,000 (see list of funds raised 2007-2019). It was canceled in 2020 and 2021. Shearen predicts that 2022 will be another big year as people "come back and ride together," which is the theme for the 34th annual bike benefit.
Some of the recipients share success stories; some don't.
Larry Largent suffered from an incurable and progressive brain disorder called frontotemporal dementia, or FTD. "It took him fast," Erica recalls. "Larry has gone almost two years from the date of his diagnosis in October 2018."
High school sweethearts Larry and Erica (she was a Dahl then) graduated from White Bear Lake High School in 2002. Dealing with loss is an ongoing struggle, Erica admitted, but the love and support of the family and friends from his hometown made a huge difference.
She remains close to Larry's parents, Jenny and Larry Sr., who sold their home in White Bear Lake after Larry's death and moved to a one-story house in Forest Lake. Erica and Jenny were Larry's babysitters. They had moved in with his parents after Larry's diagnosis, deciding that was the best way to care for him.
Erica bought a small house last fall in the Ramaley Park neighborhood. She is working on a master's degree in nursing education at St. Catherine's University with the intention of teaching at the college level. She describes her three daughters, Lylah, Maura and Alyse, as "strong and resilient" girls who, overall, "are doing very well. We were isolated during the pandemic so it's good to see them socializing again. COVID has been a double whammy.
She finds solace returning to her old high school for work and meeting old friends. "It's good to be back in a familiar place," she said.
The change was difficult for her and Larry's families, Erica continued. "For my in-laws it was a double edged sword for us to leave and have our own accommodation. We are still part of each other's lives. We try every day to honor Larry.
His widow says she thinks a lot of Larry. "When I have these big, monumental moments, like buying a house and going to college, it's hard. We talked a lot about these things between us. We had these plans. These successes are bittersweet, but this also gives me joy to realize these dreams.
Erica and her daughters will be with Larry's parents at their condo in North Carolina during this year's Tour de Bar. It was the same shelter they retreated to after Larry passed away. "We needed time by the ocean to heal after slowly but quickly losing Larry. It was a harrowing journey.
However, she is disappointed to have missed the Tour. "I would have rolled in it so much," Erica said. "The Tour de Bar was huge for us. Feeling love and support during such a painful time made a huge difference for us.
Coming out with Larry's sad diagnosis as a 2019 Tour nominee was also chilling, Erica added. "We had to reconcile and accept it. Larry had changed so much. It was a very public and scary way to come out. The committee did a wonderful job of honoring Larry's dignity and respecting him. We needed this army of people to help us through the process. We couldn't have accomplished the things we did without that support.