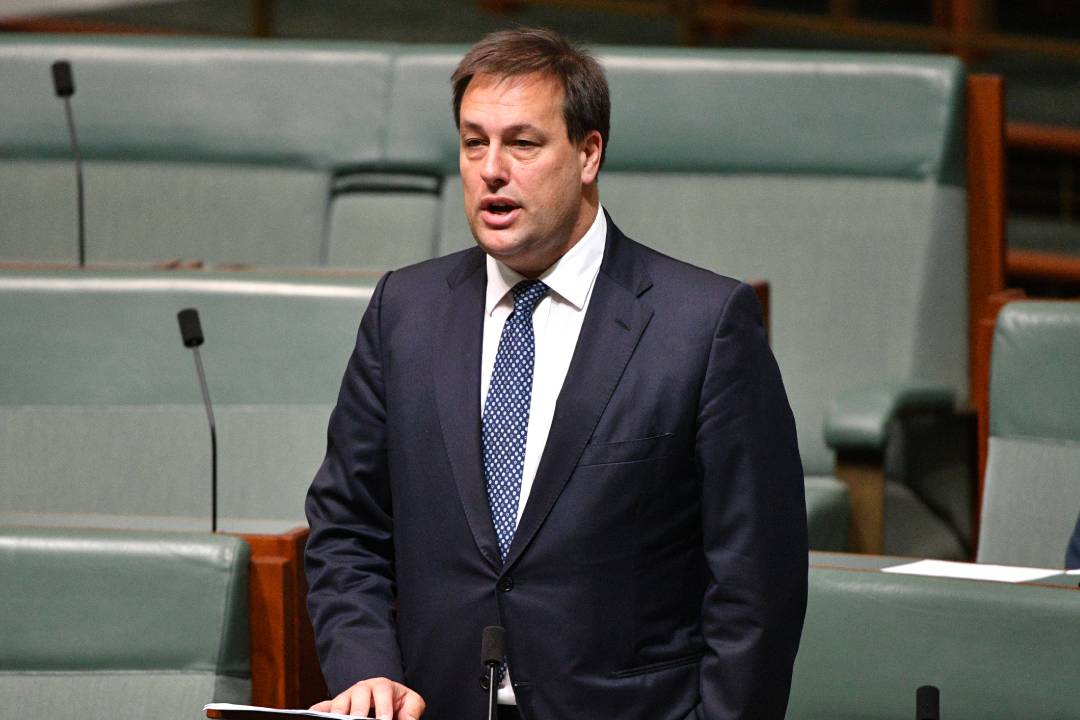 Whoops! The politician says the words inheritance tax
With an election looming in May, the last topic either leader wants to raise is the idea of ​​an inheritance tax, especially with the memory of how Scott Morrison surprisingly won the last election by nailing the Shorten Labor Bill on its taxing of pensioners. Now, incredibly, a Liberal MP has deduced that money passed on from parents to children is lazy money that should be taxed!
There are only two good sides to this story for Prime Minister and Treasurer Josh Frydenberg, who would be furious at the revelation. First, the member backtracked on his position, and second, no one has ever heard of Jason Falinski!
After that big mistake, we might soon forget who he was, except he's in the safe seat of Mackellar – the former stronghold of Tory maven Bronwyn Bishop. Bronny may not have always understood what modern Australia wanted, but she really understood what the Libs wanted, especially before an election!
What makes matters worse for Jason is that the Prime Minister and Josh were starting to warn us that Labor would come to an inheritance tax, quoting a 1991 speech by Anthony Albanese where he backed the decision.
Let's be fair to Jason. He now says an inheritance tax is "double taxation", but many tax experts agree with his view that if inheritances were taxed (as is the case in many overseas countries ), personal and corporate income taxes could be reduced.
the FRG says that in 2018 around $120 billion was passed on to descendants of older Australians. And baby boomers will pass on $224 billion to their loved ones by 2050!
Here in Australia there is a 17% super inheritance tax, but smart financial advisers can even reduce that. Tax experts say that one day this country will have to think about copying the rest of the world by hitting inheritance taxes.
But these same tax experts also say that we need a 15% GST, which would significantly reduce personal income taxes for workers and small businesses, as well as the corporate tax rate.
Imagine trying to sell an inheritance tax and a 15% GST in an election to fix our weird international tax system. Most overseas tax regimes are heavier on their GST or VAT equivalent taxes, but lighter on income tax compared to Australia.
Deep down, I'd bet Jason would love a 15% GST, but like Josh and his Labor rival Stephen Chalmers, he knows selling it to voters during an election campaign would be next to impossible.
In the SMH, Jessica Irvine reminded us that we dropped nationwide death taxes in the 1977 election, when "Gough Whitlam and Malcolm Fraser promised to do the same with state premiers and abolish the federal death warrant – a promise later kept by Fraser as Prime Minister in 1979".
Currently, 24 of the 37 member countries of the Organization for Economic Co-operation and Development (OECD) have inheritance rights.
And what about South Korea, which has a 50% drop? It saw Samsung chairman Lee Kun-hee's family pay $14 billion after he passed away!
And if you like the idea of ​​taxing the 'dirty rich', watch this from Jessica: but in proportion to the child's existing wealth before receiving an inheritance, low- and middle-income children benefit the most.
As I told Ben Fordham on 2GB, if a nurse or a council worker and their siblings move out of their parents' house and they end up with a windfall of $200,000 each, that has a huge impact on their overall wealth, life and retirement. And by the way, if you just taxed the rich on the assets they pass on, the Treasury wouldn't raise taxes enough to justify the heat any party would experience in an election. If one side supported a tax on the rich, the other side would simply say that this decision was "the end of the corner", which would imply that it is the rich today but it will be your inheritance tomorrow.
I don't think Jason Falinski will ever forget that gaffe, and I don't think I ever will either.