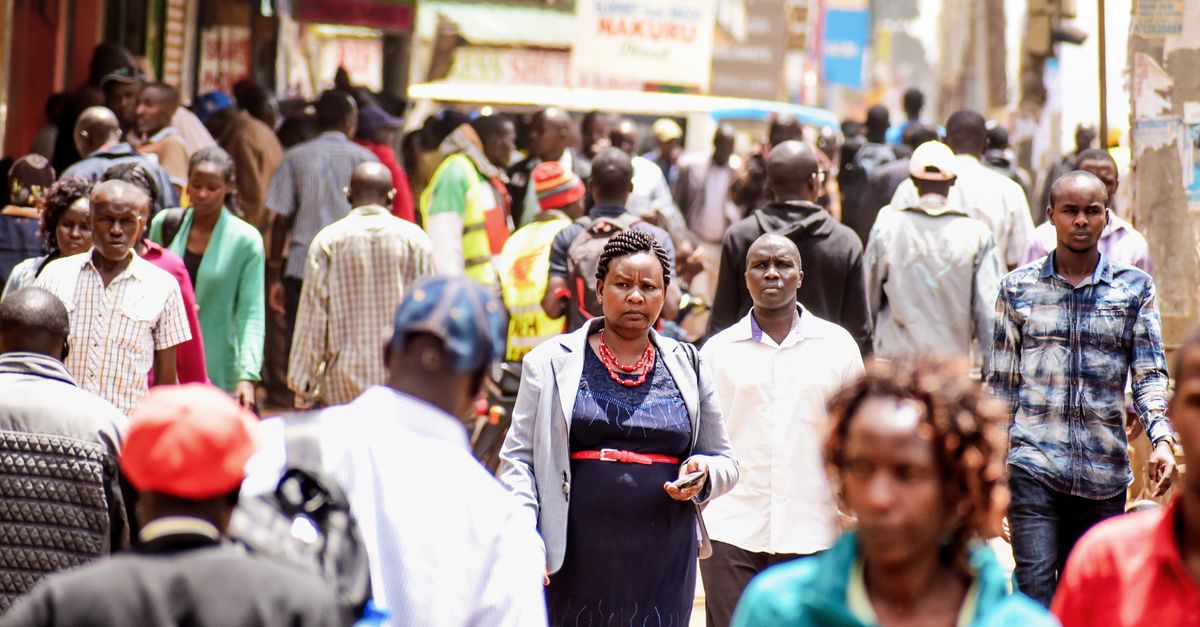 Will Kenya allow its people to discover the true beneficiaries of government contracts? — Discovered finances
New government regulations introduced in February to tackle secrecy and corruption in Kenya's public procurement still have major loopholes, top policy experts have warned.
The warning, issued at a recent conference of Kenyan regulators and transparency experts in Nairobi, came ahead of a major public consultation on the revision of the laws on Friday July 22.
Corruption in public sector contracts for things like roads, hospitals and medical equipment is estimated to cost the country dearly 6 billion US dollars per year.
One of the main reasons for the failure of the crackdown on corruption is the difficulty of establishing the identity of the beneficial owners – the real people who ultimately control the companies.
Malefactors often hide behind a myriad of corporate layers incorporated both in Kenya and even overseas in places like the British Virgin Islands or Mauritius.
To break into this secretive world, in 2019 the government of Kenya introduced a groundbreaking law that required companies to disclose their "human" owners.
But the information was only made available to government agencies and not to the public. This meant that journalists and activists did not have access to key information.
With executing agencies lacking capacity and often political will, the battle for clean public procurement has been difficult.
Under pressure to conform to global standards, the government updated its 2019 law earlier this year.
Now the plan is that Kenyan companies that are awarded public contracts will have their beneficial ownership details made public.
Despite the praise for the move, anti-corruption experts say there are still significant loopholes in the policy.
At a recent conference organized by the campaign group Open Ownership, Business Registration Service and the East African Tax and Governance Network – which Finance Uncovered attended – experts told an audience of policy makers and transparency campaigners that the new government rules contain:
It is unclear whether companies that are part of public-private partnerships – similar to projects such as the Nairobi Expressway – will have details of their beneficial ownership made public.
Limited requirements for foreign companies and trusts to provide beneficial ownership details to the Business Registration Service (BRS), although these entities are often used for tax abuse and corruption.
No mechanism to verify that beneficial ownership information collected by BRS is accurate.
Leonard Wanyama, coordinator of the East Africa Tax and Governance Network, believes it is essential that beneficial ownership details are made public. He told Finance Uncovered: "Improving beneficial ownership standards aims to advance the disclosure of corporate information to help prevent fraud or corruption, improve service delivery, verify supplier eligibility , strengthen accountability, improve policy effectiveness and improve procurement processes.
He added that establishing better practices and new standards in procurement "would end an entrenched culture of waiting for the next scandal in the provision of government goods or services."
Secret History
At the heart of Kenya's biggest corruption scandals are secret businesses.
In recent years, governments around the world have taken increasing steps to ensure transparency in public contracts.
In 2013, the G8 group of eight major industrialized countries agreed on an action plan to combat money laundering and tax evasion.
The plan was in line with global standards set by the Financial Action Task Force (FATF) – the internationally recognized organization that sets rules to combat money laundering and terrorist financing. Kenya is committed to respecting its recommendations.
A FATF principle requires countries to maintain central registers of corporate beneficial ownership information.
The records should be "accessible on site to law enforcement, tax authorities and other competent authorities, including financial intelligence units, as well as financial institutions and regulated businesses".
The FATF also recommends that "certain basic information should then be publicly available".
Kenya committed to ensuring beneficial ownership transparency at London International anti-corruption summit at a summit in 2016.

Reform
In Kenya, the journey began with the Companies Act Amendment in 2017. This ushered in an official register of beneficial owners and a demand that companies maintain up-to-date ownership details which they must file with the BRS . The electronic register was put online in October 2020.
Almost half of Kenya's 600,000 registered businesses have complied with the ongoing reforms.
Harriet Wachira of Transparency International Kenya told participants that these reforms were little known to the general public and journalists.
"The use of disclosed beneficial ownership data is an important cog in improving transparency. It puts a human face on the corporate veils that sometimes hide those who are hired to deliver public services," she said when speaking. he was asked why Kenyans should care about this initiative. .
A BRS representative assured delegates that further reforms are underway to include foreign companies and limited liability companies and to close any gaps so that Kenya can comply with FATF standards.
BRS Deputy Registrar Zachariah Mwangi told delegates that "Kenya is committed to complying with FATF standards. And have implemented numerous system changes to ensure that business owners can file the BO as easily as possible. "
But until these loopholes are closed and exempted sectors fail under the auspices of Kenyan law, campaigners fear the fight against corruption in public contracts will be easy to win.
Furthermore, the government intends to extend the declaration of beneficial ownership to limited liability companies to prevent them from being misused by those who may evade the law.
The public and stakeholders are currently subjecting their submissions to an ongoing legal review prior to a public hearing. attendance meeting scheduled for Friday July 22
The virtual meeting organized by the BRS will take place at 9:30 am.